Alton Sr High School
Class Of 1969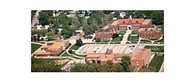 ANNOUNCEMENTS
•

Alton High Class of 1969

45 Year CLASS REUNION

When: Friday, September 26, 2014, at 6:00 p.m.

Where: Mac's Timeout, 315 Belle St. (corner of 4th and Belle), Alton.

Important Info: For this reunion we are not mailing out invitations or collecting money. Everyone can pay individually that night for whatever they have to eat and drink.

The next night: Saturday, Sept. 27th is All Classes of the '60's Party, also at Mac's. Everyone who went to either AHS or Marquette from 1960 to 1969 is invited. We'll be able to reconnect with LOTS of old friends.

We are relying on this Website, Facebook and word of mouth to get the information out. Please, please help us by spreading the word!

Also: Please take a moment to review your personal profile and update any incorrect contact information. We received a number of "bounce backs" after the initial reunion message was sent. If you've forgotten your password just "Contact Us" through the link at the left.

And, if you know the whereabouts of any of our "missing" classmates please let us know and/or send along the website info to them.

Thanks!

•

45th Class Reunion

Please register for the reunion by entering the website and clicking on the tab named 45 Year Reunion. Signing up will help us give a count to the venue so that they can plan on extra help they may need to hire for the night.

If you have not joined our website we ask that you at least join and help us find you.

Your help in helping us find more classmates is needed. If you know someone from the class that has not signed up ... Please send us contact information or help them sign up. Thank you!

•

Message from Suzie Heitz Zappulla

I have had leukemia for 1 1/2 years and have not been successful with remission. Frank and I are currently at MCAnderson in Houston Texas. We have been here since July 2 and I am finally scheduled for a stem cell transplant beginning Sept. 16. My sister, Kathie, is my stem cell donor. Please keep me in your prayers and thanks to many of you for the kind cards and emails. Enjoy the reunion. Suzie Heitz Zappulla

•

Check out the option on the left!

There is a heading that says "RedBird Photo Albums"

Click on the heading and you can post pictures to share with the class.

Don't forget that you have the option to post personal pictures on your own profile. But, you can use this to post or add to things already posted on the topics listed under the heading.

There is a video tutorial now that can help you through the steps and I will help you as well. Norma

•

We now have IM!

You can now Istant Message someone you see that is on the site and have a private conversation. This is different from the LIVE CHAT where we can talk to more than one at the same time!

Who needs facebook?
(PLEASE READ THE INSTUCTIONS & HINTS BELOW BEFORE STARTING THE VIDEOS ON HOW TO STOP THE AUTOMATIC MUSIC!)
Welcome to the AHS Class of 69 Website! Classmates: The site is best viewed using IE, however, you can also use Mozilla Firefox browser. Please create your profile (click top choice on left column, find your name, click on it, and follow instructions). You will then be able to access all parts of our website and we will have updated records for our files. Your address, phone # and email name will be kept private unless you choose to have it visible to other classmates and/or anyone else who accesses the website. These options are given in the instructions.
The Newer PAGES HAVE REVERTED THIS FUNCTION. PLEASE DO NOT TRY USING THE MUSIC FUNCTION UNTIL I EXPLORE THIS AND THE ALTERNATIVE FUNCTION. YOU SHOULD SEE A PLAY LIST WHEN THAT HAPPENS, Thank you Norma (Website Manager)