Alton Sr High School
Class Of 1969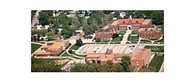 ANNOUNCEMENTS
•

HAPPY 2017 TO EVERYONE OF THE AHS CLASS OF 1969!

I FINALLY FOUND MY PASSWORD INTO THIS SITE PAGE IN TIME FOR A NEW YEAR RESOLUTION!

NORMA BARON'S 2016 RESOUTION FOR THE CLASSMATES OF 1969!

I promise to TRY doing a better job of TRYING to post the 1969 Classmates of decisions of the classmates on FB of activities Such as Diner 69er dinners. A ot of people belong to FB and just seems easier to post there.

Diner 69ers dinners are USUALLY the Second Monday of every month. Decisions of where and when are made at the last dinner attened by the people who are at the dinner. We have had some on the second Tuesday of some months because some resurants are closed on Mondays.

Join Alton Senior High School Graduates of 1969 FB Groupsite if you can not find information here!

Leslie D. Taylor, Gray NeilsonGloria M. Pulido Pugh, or Oneita L. Samuels Johnson are good classemates to contact for that information.

Johnson's Corners on Monday January 9, 2017 @ 6 pm for January.

Sportsman Club Tuesday February @ pm for February 2017 (pending discussion at Moinday's Dinner.

NOW I AM ASKING YOU ALL TO MAKE A RESOLUTION FOR THE CLASS.

Help us get the remaining classmates that are not members to join! Or Send us current addresses or what ever information you have for classmates not signed up. Or make sure you ask classmates to join us at our functions!

HAVE A GREAT 2017 NEW YEAR! WITH THE CLASS OF 1969!

GOD BLESS US EVERYONE!


You must be logged in to submit this survey. Please use the login box in the upper right corner.



1)
* ARE YOU EXPECTING TO ATTEND THE DINNER AT JOHNSON'S CORNERS THIS MONTH?

Yes

2)
* ARE YOU EXPECTING TO ATTEND THE DINNER AT JOHNSON'S CORNERS THIS MONTH?

Yes

3)
* ARE YOU EXPECTING TO ATTEND THE DINNER AT JOHNSON'S CORNERS THIS MONTH?

No

4)
* ARE YOU EXPECTING TO ATTEND THE DINNER AT JOHNSON'S CORNERS THIS MONTH?

No

•

Check out the option on the left!

There is a heading that says "RedBird Photo Albums"

Click on the heading and you can post pictures to share with the class.

Don't forget that you have the option to post personal pictures on your own profile. But, you can use this to post or add to things already posted on the topics listed under the heading.

There is a video tutorial now that can help you through the steps and I will help you as well. Norma

•

We now have IM!

You can now Istant Message someone you see that is on the site and have a private conversation. This is different from the LIVE CHAT where we can talk to more than one at the same time!

Who needs facebook?
While putting up pictures I had from the reunion I found where someone did a great job adding pictures of some of the kids at our different grade schools which were great. The person was very inventive and added the pictures to a prior photo gallery.
I found it quite confusing for myself in adding a new gallery and was glad he did not give up adding pictures.
Everyone is allowed to add pictures to the gallery and your album will be attributed to you as the photographer.
There are video instructions on how to add your pictures to the gallery. I find those instructions confusing and through making a new gallery for the grade school pictures found it was easier to add to a pre-existing topic.
So, please add your pictures from the reunion last night to the album I started. They will show up under that topic and create your own gallery under that topic but, under your name. ((Look at the class of 69 Birthday Party gallery. It shows 2 galleries under the main gallery title. (Mine and Glen's) that is what your pictures added to the topic I started will look like.))
Double click on the topic. Then (edit or add more pictures. On the right BROWSE is highlighted. It comes up with a list of your picture files to add ... Press shift and hold down until you have finished selecting all the files you want to post.
It will hold the pictures until Martha or I approve them.
There is an album for last night's reunion, last night at the 1967 party and one for tonight's all 60's Party. (Not sure I will make it so ... yours maybe the first pictures in the catagory. (Yours work the same as if I had already added pictures.) (They will not show up until approved by admin.)
(PLEASE READ THE INSTUCTIONS & HINTS BELOW BEFORE STARTING THE VIDEOS ON HOW TO STOP THE AUTOMATIC MUSIC!)
Welcome to the AHS Class of 69 Website! Classmates: The site is best viewed using IE, however, you can also use Mozilla Firefox browser. Please create your profile (click top choice on left column, find your name, click on it, and follow instructions). You will then be able to access all parts of our website and we will have updated records for our files. Your address, phone # and email name will be kept private unless you choose to have it visible to other classmates and/or anyone else who accesses the website. These options are given in the instructions.
The Newer PAGES HAVE REVERTED THIS FUNCTION. PLEASE DO NOT TRY USING THE MUSIC FUNCTION UNTIL I EXPLORE THIS AND THE ALTERNATIVE FUNCTION. YOU SHOULD SEE A PLAY LIST WHEN THAT HAPPENS, Thank you Norma (Website Manager)