Alton Sr High School
Class Of 1969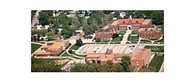 Hollywood&Reunions
JANIS JOPLIN INTERVIEW DISCUSSES GOING TO HER 10TH REUNION!
Peggy Sue Got Married
Romy and Michele's High School Reunion
Going Through The Yearbook!
THE GEEK HAS MONEY!
GROSS POINT BLANK
THIS SUMS IT UP!
Thank you John Hughes!

RIP
BONUS TREAT!
One of those Urban Legends we don't care if it is true or not. We just want to see and hear it for ourselves. These Legends started in our era. Some of us may have seen it before. Other's are still curious ... On the 3rd roar of the Lion ... you were to turn down the sound and start playing Pink Floyd's Dark Side of the Moon - you've heard about it - now see what people have been talking about for over 30 years - with extra songs to fill in the ENTIRE movie!!! enjoy!
INSTRUCTIONS FOR BEST VIEWING:
To get the best experience in viewing these presentations ... Turn off any music playing ... It will be at the bottom of the music source for the page or home page. You can achieve this by clicking on the "PAUSE" button. (Two straight lines) NOTE THERE ARE SLIGHTLY DIFFERENT INSTRUCTIONS ON THE SPORTS PAGES.

When you are ready to listen to the other music again ... Simply, click back on the "PLAY" (at the same spot you hit "PAUSE" ... THAT button has now changed to a large arrow for "PLAY") I THIS ALL RESEMBLES YOUR CD/DVD PLAYERS.

You may view the videos in "FULL SCREEN" by clicking on the icon at the bottom of the viewer that looks like a smaller box in a box. When wanting to get out of the "FULL SCREEN MODE" simply hit the "esc" button (Usually, on the upper left of your KEYBOARD.)