Alton Sr High School
Class Of 1969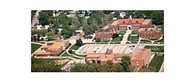 Redbird Forum
Forum: Bereavement Announcements

| | |
| --- | --- |
| TOPIC: | Condolences to the Leonard Family. (Terry Leonard's mother) |

| | |
| --- | --- |
| Created on: 08/31/10 12:57 PM | Views: 1750 Replies: 0 |

Norma Baron




Alton, IL
Joined: 04/02/09
Posts: 81

View Profile
Condolences to the Leonard Family. (Terry Leonard's mother)
Posted Tuesday, August 31, 2010 07:57 AM


Just saw this recently in the Advantage. Thought I'd pass along The Telegraph's article:

Margaret Leonard

2010-08-18 17:42:01

Margaret Ann (Wathen) Leonard, 88, went to be with the Lord at 3:24 p.m. Monday, Aug. 16, 2010, at her

residence in Godfrey.

She was born on Sept. 3, 1921, in Madison, Ill., daughter of Raymond and Bertha (Knight) Wathen.

Margaret graduated from Madison High School and St. Joseph's School of Nursing. She worked as a

nurse at various locations including the Alton Box Board Company.

She married Joseph "Bud" Leonard in Alton. They lived in Alton until their retirement in San Benito, Texas,

where they remained for 15 years until returning to Godfrey. He preceded her in death in 1996.

She is survived by two sons, J. Raymond and Pat Leonard of Godfrey and Terry L. and Karen Leonard of

Mission, Texas; six grandchildren, Kim and Steve Menke of Godfrey, Jennifer Olsson of Collinsville,

Joseph Leonard of McAllen, Texas, Terence Leonard of San Antonio, Texas, Kathleen Leonard of Los

Angeles, Calif., and Sarah Leonard of Mission, Texas; five great-grandchildren, Brennan and Noah

Menke and Hannah, Carsten and Abbi Olsson; and two brothers, Raymond "Bud" Wathen and John

"Jack" Wathen.

In addition to her husband, she was preceded in death by her parents; and brothers and sisters, Father

Harry Wathen, Mary Byrne, Marcella Mone, Helen Doren, Josephine Stephenson, Rita Horton, Jeannie

Kupps and Robert Wathen.

Visitation will be from 9 a.m. until time of Funeral Mass at 10 a.m. Friday, Aug. 20, at St. Mary's Catholic

Church, with Father Jim Walther, O.M.V., officiating.

Burial will be on Wednesday, Aug. 25, at San Luis Rey Mission in Oceanside, Calif.

Memorials may be given to St. Mary's Catholic School, 519 E. 4th St., Alton, IL 62002.

Staten-Fine Funeral Home in Alton is in charge of arrangements.

An online tribute and guestbook may be found at www.staten-fine.com.