Alton Sr High School
Class Of 1969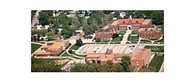 Redbird Forum
Forum: Announcements after the Reunion and links to pics!

| | |
| --- | --- |
| Created on: 10/20/09 12:00 AM | Views: 2293 Replies: 0 |

Norma Baron




Alton, IL
Joined: 04/02/09
Posts: 81

View Profile
Here are some announcements post Reunion
Posted Monday, October 19, 2009 07:00 PM


Jacket Found at the Reunion!

I keep forgetting to ask if anyone lost or left a jacket at the reunion. Contact Steph or Norma (me) if you are missing a jacket.

It was discovered Saturday night after the Reunion Party. Let us know what was lost and we will make arrangements to get it to you or for you to pick it up.

Thanks

N

Hello Everyone!

Hope all have recuperated since the reunion! It sure took me a while!

It seemed harder and harder to get back to the website but, a lot of pictures have come in now and I have been working on different presentations off line.

We accomplished our missions ...

Renewing our old friendships.
Meeting and making friends from classmates we didn't know!
Having the most positive reunion in the history of reunions!
Participating in a great weekend with near perfect weather conditions.
Having a HOME BASE to check on friends and finding friends to go places of mutual interests.

Now we are expecting more participation out of you all.

If you have pictures of Reunion activities or things of interest for the class post them.

You can turn your PROFILE into a mini website. You can post things of interest and ask people to join a group or discussion in the REDBIRD FORUM. You can set up links from there to your profile or vice versa.

If you move we need to know so we/you can set up a new address and contact information. If you change your email address, change it on your profile otherwise we get bounce backs and it can get messy.

It is important that we have contact information. We want this information to go out to all in the class and not just a few. We want all to get the information. What you do with it is up to you. But, until we hear from you, we can't stop trying to find you! When you move and change your information at the post office ... at the same time. WE EVENTUALLY, WILL BE ONLY EMAILING SO KEEP UP WITH US ON YOUR EMAILS.

So if you would prefer not to be FOUND, let us know and have a contact email so you will keep up when (if ever) you do want to come back and participate.

Some of you have asked for us to LINK TO FACE BOOK. I will work on that. I'm not sure why the requests but I have a feeling that it is because of instant Messinging. So, I will work on that for the site as well.

So, if there are more requests or help that you need let me know.

A very positive thing that came out of the reunion is the MUSIC JAM. We talked about having them monthly. The Riverview Park was a great place for that. As the weather worstens we can have them either in our homes or a public room or church basement some where.

Keep checking the RedBird Forum for more of that.

Thanks again for a wonderful reunion!

LET'S STAY TOGETHER! YEAH, YEAH, YEAH!

•

Hi. Here are the pictures I took for your viewing. Just copy the entire link below to your browser address window and it will take you to the pictures I took of our class at the reunion. Please let me know if you have any questions or need help. I came to my first reunion this time after 40 years and really enjoyed seeing all who came.....

http://share.shutterfly.com/action/welcome?sid=0JcOGLRy3YsxK

You can order prints if you want and have them mailed to you or you can get them made at a local pharmacy from the site I used. Norma has also placed a link to the photos in the At The Reunion Link to the left.

All the best!

Bill G. Felkey

Alton High '69

FYI! SEVERAL PEOPLE HAVE RECIEVED THEIR ORDERS ALREADY!


•

You May Now View the Photobooth Pictures and Download Them!


Go to TNTPhotobooths.com


Enter the EVENT ID CODE:


0905091969


Just follow the insturctions from there.


They have their phone number if you need help.


Let us know if you have problems from there.