Alton Sr High School
Class Of 1969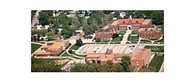 Redbird Forum
Forum: Things we remember that came over the PA!

| | |
| --- | --- |
| Created on: 10/19/09 02:55 PM | Views: 2033 Replies: 1 |

Peggy Crane Weber




Joined: 04/14/09
Posts: 6

View Profile
JFK
Posted Monday, October 19, 2009 09:55 AM


The one thing that sticks in my memory is the day that President Kennedy was shot. We were not at Alton High yet. I was in art class at Central Jr. High. And I remember the announcement and the teacher sitting down at her desk and crying. Sad day.

Marie A. Loraine Reyne




Joined: 04/10/09
Posts: 5

View Profile
RE: JFK
Posted Friday, November 20, 2009 09:45 PM


I was in Mrs. Harris's 7th grade math class. Lewis White sat in the back row and had gotten "busted" a couple of time for having his transistor radio in class. All of a sudden Lewis stood up and said that the president had just gotten shot. Mrs. Harris had him turn up the radio and we listened for a few minutes. About that time the principal came over the intercom and confirmed what we had just heard. I remember feeling overwhelming sadness that such an awful thing could happen.