Alton Sr High School
Class Of 1969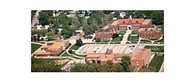 AHS '69 Ladies Outings
Photos contributed by Norma Baron
AHS '69 Ladies Outings
The Ladie's Outings started as the Brain Child of our alum Peggy Crain Weber. Rules were loosley set up to have someone else decide where the next time and place would be and make the arrangements. Of course they could call upon anyone and ask for help.
Peggy had the first one at Moonlight Resturant last fall and the RiverCity Quartet was playing music that night. Fosterberg, IL
The next hostess was Leslie Taylor Neilson and we went to dinner at the 3 Ameigos in Wood River, IL.
Becky DeGerlia Gray Hostessed a bright snowy winter's day in Grafton at the Grafton, IL Winery.
Gloria Pulito Pugh took us on the bus to the Ameristar Casino Earth City, MO
Cheryl Wolf introduced us to Eckharts in Belleville, IL
Mary Thornton Merkle kept us entertained in Highland, IL
More Outings are Being Planned
The momentum is picking up and more gatherings are being planned. But, we'd like to see more from the class to participate.
Carol Townsley Kinser is planning a night at the MUNY OPERA! "Bye Bye Birdie" in August
Renee Steele Pellegrino
The information on these activities are one the RedBird Forum.
Please click on the Redbird Forum and look for the listing (Forum) that applies to the ladies outings.
Don't let it confuse you! If you have any problems contact Norma Baron, I will be glad to help you.
Enjoy the pictures! If anyone has them ... you can upload them under the topics. Once again I will be glad to help you. ~ Norma