Alton Sr High School
Class Of 1969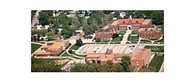 In Memory
Brenda Schickling (Dodge)

Brenda Lee Dodge, age 65, of Prescott, WI died peacefully, surrounded by family on Thursday, July 14, 2016 at her residence. She was born on July 8, 1951 in Grafton, IL to Gilbert "Wimpy" and Willa (Womack) Schickling. She was a 1969 high school graduate. On March 19, 1977 Brenda was united in marriage to James L. Dodge in Prescott, WI. She was a cashier for the past 20 years at Ptacek's Grocery.

She is preceded in death by her father, Gilbert Schickling and a son, Eric Dodge.

Brenda is survived by her loving husband, of 39 years, James "Jim" Dodge; her children, Tom (Melanie) Dodge, Sara Dodge, James Dodge (Jenn); grandchildren, Dustin, Dillon, Cora, Marcus, Jaxson, Katelyn, Aubrey, Ethan; her mother, Willa Lee Schickling; sisters, Denise (Dan) May, Patricia Schickling; brother, Richard "Little Wimpy" Schickling; also survived by many other relatives and friends.

Funeral services for Brenda will be 7:00pm, Monday, July 18th at Joy Lutheran Church, Prescott, WI. Visitation will be 5:00-7:00pm on Monday at the church. Private interment will be held at a later date in Pine Glen Cemetery, Prescott.

Hill Funeral Home & Cremation Services of Prescott, WI is assisting the family with arrangements.