Alton Sr High School
Class Of 1969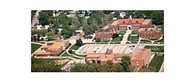 In Memory
Steven Bramstedt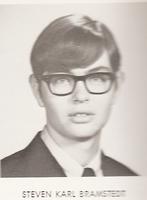 Alton Sr High School
Class Of 1969

Deceased Classmate: Steven Bramstedt
Date Deceased: May-8-1973
Age at Death: 21
Cause of Death: Plane crash
Classmate City: Waukegan
Classmate State: IL
Classmate Country: USA
Survived By: parents, Karl and Christine Bramstedt, brothers Mark and Timothy all of Alton

Steven Karl Bramstedt Born June 26, 1951 Evansville, IN. Died May 8, 1973 Indianapolis, IN. Killed in a plane crash on May 8 while on leave while still on active duty in the U.S. Navy, stationed at Waukegan, IL. Steve had a great passion for music. He served his country honorably and is greatly missed by his family.