Alton Sr High School
Class Of 1969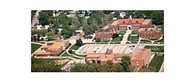 In Memory
Harry E. Allsman
Harry Edward Allsman went to Heaven on July 27, 2017, in Florida.
He was born Dec. 20, 1950. He was the son of Eva Allsman Stark and Edward and Marinetta Cobine Allsman. He married Carol Dillon and Linda Burns.
Harry is survived by six sisters: Helen (Neal) Hendrix of Puxico, Missouri, Shirly Ross of Alton, Illinois, Esther (Paul) Novack of Alton, Mary (Donald) Hendrix of Lonedell, Missouri, Barb (Mike) Raya, Alton, Debbie Cope, Alton, Marinetta (Vehn) Alexander, Louisiana, two brothers, Ronnie (Karen) Cobine, Godfrey, Illinois, Edward Allsman, South Roxana, Illinois.
He is survived by many nieces and nephews. He was preceded in death by his parents and two brothers, Harold Allsman and Bruce Cobine.
He worked for Ford Motor Company for 35 years before retiring. He never knew a stranger and loved helping people. He loved reading his Bible and enjoyed going to church.
Memorial will be on Aug. 18, 2017, at 2 p.m. with Rev. Garney officiating at Anchor of Hope Church, 503 Milton Road, Alton, IL 62002. Burial will be at Short Cemetery. Cremation at his request.