Alton Sr High School
Class Of 1969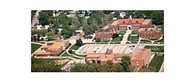 In Memory
Ramona K. Baker (Brier)
Ramona K. Brier, 65, passed away at 5:00 p.m. on Monday, December 12, 2016, at Norton Brownsboro Hospital in Louisville, Kentucky.

She was born in Alton, on August 9, 1951 to Jim and Eileen (Conyear) Baker.

On September 30, 1972, Ramona married Richard D. Brier in Alton, Illinois. He survives.

Ramona worked as a financial advisor for 13 years prior to her retirement in 2013. She was a member of Westport Road Southern Baptist Church in Louisville, Kentucky. She enjoyed traveling and spending time with her family and friends.

In addition the her husband, survivors include one son and his wife, Matthew and Heather Brier of Louisville, Kentucky; and one brother and his wife, Greg and Sherri Baker of St. Louis, Missouri.

Visitation will be from 4 to 7:00 pm, Friday, December 16, 2016, at Elias, Kallal & Schaaf Funeral Home in Alton.

Funeral service will be at 11 am on Saturday, December 17, 2016, at Elias, Kallal, & Schaaf Funeral Home in Alton.

Burial will follow at Valhalla Memorial Park in Godfrey.

Memorials may be made to The American Heart Association.