Alton Sr High School
Class Of 1969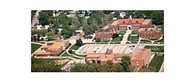 In Memory
Lawrence C. Banks VIEW PROFILE
Lawrence "Lonnie" Banks, 60, departed this life at 5:03 a.m. Tuesday, Oct. 26, 2010, at Barnes-Jewish Hospital.
He was born Oct. 12, 1950, in Oxford, Miss., to Nolia Banks Jr. of Miami, Fla., and the late Frankie (Brown) Banks.
He was a 1969 graduate of Alton Senior High and he attended the University of Illinois
He was married to Pamela Lyday Banks, who survives.
He was employed with ConocoPhillips Refinery for more than 25 years and a member of House of Victory Church in Cottage Hills, Wood River Moose and a delegate of United States Bowling Association and board member, formerly the president for Habitat for Humanity and formerly president of Weed and Seed Program.
In addition to his loving companion, Gail Stewart of Alton, survivors include one daughter, Alexandra "Ali" Banks of Alton; one son, Brandon Banks of Alton; one grandson, Alex Crawford of Alton; three brothers, David Banks of Alton; Dwight (Regina) Banks of Godfrey and Raymond Banks of Houston, Texas; four aunts, Hazel Webb of Chicago, Hattie Strong of Memphis, Tenn., Barbara Banks of Oxford, Miss., and Alice (Douglas) Martin of Alton; nieces, nephews, cousins; longtime friend, Michael Pickens of Alton; and many, many friends.
In addition to his mother, he was preceded in death by maternal, paternal grandparents and an uncle.
Visitation took place from 4 to 8 p.m. Friday, Oct. 29, at Monroe Memorial Church, where Pastor Tim Naylor officiated at services at 10 a.m. Saturday, Oct. 30.
Burial was at Upper Alton Cemetery
Memorials may be made to The House of Victory Church, 20 Harvel Court, Cottage Hills, IL 62018; The Leukemia and Lymphoma Society, Gateway Chapter 77, Westport Plaza Suite 101, St. Louis, MO 63146.
Cathy M. Williams & Sons was in charge of arrangements.
Click here to see Lawrence C.'s last Profile entry.