Alton Sr High School
Class Of 1969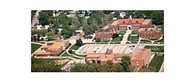 In Memory
David L. Batchelor
David Lee Batchelor, 69 of Grants, New Mexico, passed away on Dec 16, 2020 after a hard fought battle with COVID-19.
He was born in Alton, IL on February 14, 1951 to his parents, Clarence and Dorothy Batchelor
He married Dianna Muse on April 19, 1977 in Fairport, MO. They were married 43 years.
He is survived by his wife, Dianna; children: Aaron Batchelor, Tara Batchelor and granddaughter, Indra Pierce all of Grants, NM, and by his brother Stephen (Barbara) Batchelor of Alton; his sister Bonita (Marvin) Mosby of Lake City, Florida, and sister-in-law Nancy Batchelor of Fosterburg, Il and sister-in-law Deanna Muse of Slater, MO. He has many nieces and nephews, and grand nieces/nephews that loved him dearly.
He is preceded in death by his parents and his brother, Andrew Batchelor.
David loved his family and to sing in the choir at his Church as well as singing many years with the Society of Barbershop singers, where he sang lead with the New Mexichords in Albuquerque, NM.
David had retired from the State of Missouri Mental health department after 25 years working with individuals with developmental delays and for 13 years working with the Division of Family Services.
He used his free time to sing, to help in activities at church and to enjoy his family and granddaughter.
Due to COVID-19 restrictions and precautions, a Celebration of Life will be held later in 2021 in Fosterburg, Illinois.
Memorials may be given to your charity of choice or please plant a tree in his honor.