Alton Sr High School
Class Of 1969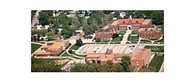 In Memory
Daniel J. Beiser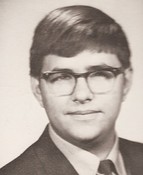 Daniel J. Beiser, 51, died Saturday, April 26, 2003, at Forest Park Hospital in St. Louis.
He was born Aug. 6, 1951, in Alton to David Beiser of Alton and Mary Ann (Elble) Beiser, who is deceased.
He married Catherine (Soto) Macias on Aug. 28, 1981. She survives.
He grew up in Alton and was a member of St. Mary's Catholic Curch in Alton. He was a member of the Owl's Club in Alton for 16 years and was employed as the manager there until the time of his death. He will be remembered as a devoted husband, father, and sports fan. He managed area softball teams for more than 20 years and was inducted into the Illinois Amateur Softball Association Hall of Fame in 1998.
In addition to his wife and father, he is also survived and will be missed by a daughter, Erica Beiser of Alton; a son, David Beiser of Alton; a stepdaughter and her husband, Gina and Scott Wyatt of Jerseyville; two stepsons, Richard Macias of Alton and Jesse Macias of Dow; two stepgrandchildren, Hunter and Hannah; a sister and brother-in-law, Marla and James Baker of Alton; a brother, Matthew Beiser of Godfrey; other extended family members; and many friends.
Funeral arrangements were made through Staten-Fine Funeral Home. Memorials may be made to the American Diabetes Association.