Alton Sr High School
Class Of 1969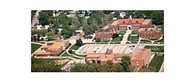 In Memory
Melvin Bolling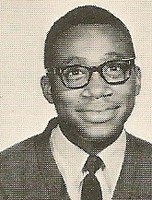 Melvin H. Bolling, 60, departed this life on Saturday, Oct. 15, 2011, at his home.
He was born on Aug. 22, 1951, in Alton, the son of John and Ida Bolling
He was married to the former Marilyn Becker on Jan. 27, 1973, in Alton. She survives.
He served his country in the United States Army and was honorably discharged. Melvin was employed with Owens Illinois Glass and Jefferson Smurfit Company.
He is survived by three daughters, Sheila Marie Bolling, Angela Louise Bolling and Monica E. (Danny Jr.) Williamson, all of Alton; one son, Sergio Rangel of Pasadena, Calif.; five grandchildren, Makayla, Erick, Ericka, Khalib and Khavon, all of Alton; five brothers, John (Renice) Bolling, Alan (Teresa) Bolling, Martin (Gwen) Bolling, Stephen Bolling, Jerome Bolling, of Alton; two sisters, Eloise (Bobby) Gates and Margaret Ann Bolling, all of Alton; and a host of nieces, nephews, cousins and friends.
In addition to his parents, he was preceded in death by his grandson, Khalil Williamson; and a sister, Stephanie Bolling.
Visitation will be from 4 until service time at 6 p.m. Wednesday, Oct. 19, at Cathy M. Williams & Sons Funeral Home in Alton. John Bolling will officiate.
Cremation rites to be accorded.