Alton Sr High School
Class Of 1969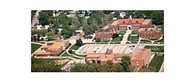 In Memory
Timothy R. Boomer
Timothy R. Boomer, 65, died Wednesday, March 15, 2017 at Christian Hospital North East in St. Louis, MO.
Born October 3, 1951 in Alton, he was the son of Lloyd Ross Boomer and Betty (Heitzman) Farrell.
Mr. Boomer was an over the road truck driver. He loved riding motorcycles, spending time with his grandchildren and watching baseball.
In 1985 he married the former Maggi Haxel. She preceded him in death in November 2015.
Surviving is a son, Steven R. (Andrea) Boomer of Alton, a daughter, Tracey Metcalf of Alton, four grandchildren, Olivia Boomer, Ava Boomer, Leah Langley and Ashley Bishop, one brother, Randall (Jill) Boomer, a sister, Joyce (Delbert) Cummings, a step-brother, Larry King, several nieces, nephews, aunts, cousins and a dear friend, Tom Lewis of Cottage Hills. He was preceded in death by his parents, wife and a step brother, Ronald King.
Visitation will be from 4:00-8:00 p.m. Friday, March 17, 2017 at Gent Funeral Home in Alton. Burial will be private at Upper Alton Cemetery.