Alton Sr High School
Class Of 1969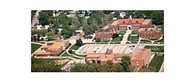 In Memory
Richard Callahan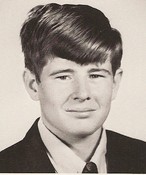 Richard William Callahan, 57, died at 6:48 p.m. Tuesday, May 19, 2009, at his home.
Born Aug. 28, 1951, in Alton, he was the son of William M. and F. Lucille (Jacobs) Callahan.
He served in the U.S. Navy and was a member of Disabled American Veterans. He was a member of The Salvation Army and was involved in youth leadership with many children in Alton. He worked as a union roofer out of St. Louis for many years.
He is survived by a son, Shane W. Callahan of Godfrey; a daughter, Catherine Callahan of Wilmington, N.C.; a grandson, whom he loved dearly, Evan W. Callahan of Godfrey; a brother, David Callahan and his wife, Theresa, of Alton; and three sisters, Sandra Callahan of Collinsville, Shelly Rutledge and her husband, Troy, of Collinsville, and Regina L. Chadwick and her husband, David, of West Palm Beach, Fla.
He was preceded in death by his parents and two brothers, Donald W. and Daniel L. Callahan.
Visitation and funeral services were held at Gent Funeral Home in Alton. Elder Henry Vassar officiated.
Burial was at Upper Alton Cemetery.
Memorials may be made to the Youth Programs at The Salvation Army.