Alton Sr High School
Class Of 1969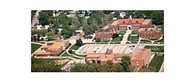 In Memory
William E. Casey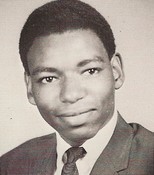 William E. Casey, 65, departed this life Sunday evening, October 16, 2016, at 10:15 p.m. at his home with his family by his side.
William was born August 21, 1951, to the late Napoleon and Willie Lee (Brown) Casey in Luxora, Arkansas.
William gave his life to the Lord at an early age under the leadership of the late Supt. Ralph J. Monroe, Sr., at Belle St. Temple Church of God in Christ 1823 Belle St., Alton, Illinois. He attended Alton Senior High School and graduated in 1969.

William worked at Laclede Steel in Alton, a Telemarketing Company in Chicago, a Trucking Company in Salina, Kansas, and other assorted jobs during his lifetime here with us.

William enlisted in the United State Navy in 1975 and served until 1978. He received an honorable discharge for service at the California Naval Base. William enjoyed making people laugh and always felt that he was a ladies' man from his heart.

He enjoyed singing and one of his favorite songs was God Specializes. William never met a stranger; he was very friendly, outgoing, loved people, and wanted people to enjoy being around him.

In addition to his parents, he was preceded in death by a brother, Elder Napoleon Casey, Jr.

He leaves to cherish his memory: one son: Derek William (Sarah) McCrady; two grandchildren: D'Andre and Dariyan McCrady; six great grandchildren: Tashaun, Kendrick, Taylor, Carter, Talia and Baby Tay; four sisters: Brenda (Elmer) Casey-Harley of Phoenix, Arizona, Beverly (Bernie) Casey-Brehmer of Junction City, Kansas, Gloria (Gary) Casey-Hawkins of Tacoma, Washington, and Lisa (Carl) Casey-Comeaux of Tacoma, Washington; five brothers: Ezra Casey, Jonathan (Evelyn) Casey, Willard (Margaret) Casey, David Earl (Saundra) Casey, and Wayne Douglas LaMont Casey all of Alton, Illinois; and a host of nieces, nephews, cousins, relatives and friends.
Visitation will convene Saturday, October 22, 2016 from 10:00 a.m. until time of service at 11:00 a.m. at Millennium Temple Church of God in Christ, 801 Blair Street, Alton, IL. Dr. James M. Porter will officiate. Family and friends will leave Harrison Funeral Chapel on Monday, October 24, 2016, at 9:00 a.m. for interment at Jefferson Barracks National Cemetery.