Alton Sr High School
Class Of 1969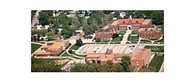 In Memory
Michael J. Crain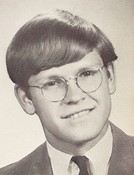 Michael J. Crain, 31, of Godfrey, was pronounced dead at 11:14 p.m. Monday July 12, 1982, at the scene of a traffic accident on Route 100.
Born in Alton, the disabled Vietnam veteran was a son of William V. and Mary Louise (Demetrulias) Crain Sr. of Godfrey.
In addition to his parents, surviving are a daughter, Traci Crain in Ohio; three brothers, William Jr. of Godfrey, Thomas of Chicago and Charles of Denver, Colorado; and a foster grandmother, Marie Lefler of Alton.
Visitation and funeral services were held at Gent Funeral Home with the Rev. James Hill officiating.
Burial was in Jefferson Barracks National Cemetery, St. Louis, and the Vietnam War Monument has been named as a memorial.