Alton Sr High School
Class Of 1969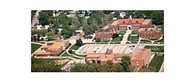 In Memory
Donald Curtis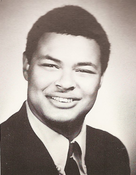 Donald D. Curtis, 43, died at 7:45 p.m. Thursday, April 1, 1993, unexpectedly at Alton Memorial Hospital.
He worked at Chemetco Inc. in Hartford for 22 years.
Born in Alton July 9, 1949, he was a son of Ada (Saunders) Curtis of Alton and the late Charles V. Curtis.
In addition to his mother, surviving are two sons, Troy Curtis of Florissant, Mo., and De'Vante Curtis of Alton; a daughter, Kiara Curtis of Alton; and a sister, Lettie Scales of Alton.
Visitation was held at Williams Mortuary in Alton. Services were at Allen Chapel African Methodist Episcopal Church, with the Rev. E. Franklin Wilson officiating.
Burial was in Upper Alton Cemetery.