Alton Sr High School
Class Of 1969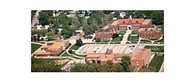 In Memory
Donald J. Davis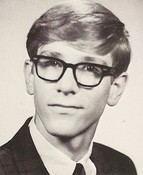 Donald Jay Davis, 53, died on February 13, 2005, at Memorial Medical Center in Springfield, Illinois. He was born on October 31, 1951, in Alton to Shirley Yvonne (Hunt) Davis of Alton and the late Donald Andrew Davis.
He and the former Kathy Ann Starbuck were married on April 4, 1987, in Alton. She survives.
The 1969 graduate of Alton High School was manager at Karmak in Carlinville from 1995 until 2004. Currently, he was employed as a driver transporting mentally challenged children to MCDD Center in Carlinville. He served with the U.S. Marines from 1973 until 1993, retiring as a captain. He served a two-year term as an alderman for the city of Gillespie and was a memeber of the Gillespie Lions Club. He was a wonderful man and a loving husband. He will truly be missed.
In addition to his wife and mother, surviving are two brothers, Bob Davis of Grays Lake, Illinois, and Michael Davis of Ash Grove, Missouri; two sisters, Lori Anderson of Alton and Janet Jacoby of Godfrey; and several nieces and nephews.
The body was donated to Washington University in St. Louis.
A celebration of life service was held at Kravanya Funeral Home in Gillespie with the Rev. Dennis Hill officiating. A luncheon followed at the Trinity Baptist Church in Gillespie.