Alton Sr High School
Class Of 1969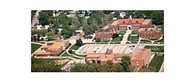 In Memory
William J. Dodson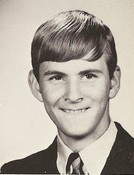 William J. "Bill" Dodson, 56, passed away at 1:01 p.m. Thursday, June 19, 2008, at Barnes-Jewish Hospital in St. Louis.
He was born Oct. 30, 1951, in Wood River to Melvin R. and Doris M. (Howden) Dodson.
He was a dealer for the Ameristar Casino in St. Charles and had previously been a school teacher in the St. Louis area. He also had worked for McDonnell Douglas.
Survivors include his mother of Alton; two sisters and brothers-in-law, Marilyn and Butch Wilds of Fosterburg and Linda and Ken Jonff of Edwardsville; five brothers and two sisters-in-law, Jim and Jacque Dodson of Princeton, Ill., his twin brother, Robert Dodson of Evansville, Ind., Thomas Dodson of Imperial, Mo., Gerald Dodson of Wood River, and John and Melinda Dodson of Godfrey; and his nieces and nephews, Kim, Kristy, Kyle, Josh, Katie, Paul, Angie, Brittany, Christopher, Corey and Jenny.
His father preceded him in death.
Visitation and a prayer service were held at Paynic Home for Funerals in Rosewood Heights. A funeral Mass was held at Holy Angels Catholic Church in Wood River on Monday, June 23 with Father James Flach officiating.
Burial was at St. Joseph Cemetery in Alton. Memorials were suggested to St. Jude's Children's Hospital.