Alton Sr High School
Class Of 1969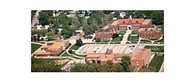 In Memory
John P. Dunston VIEW PROFILE

John P. Dunston passed away on December 11, 2012 in Florissant, Colorado, where he had moved following his retirement.
He will be missed by his friends and classmates.
The following was published in his Colorado community paper:
John Patrick "JD" Dunston was born 03/17/51 in his family home in Godfrey, Illinois. John had polio as a toddler, which greatly affected his legs. He spent much of his childhood in a wheelchair or braces. Eventually he walked unassisted and terrorized his sisters like a normal kid.
He learned to work on cars from his father and built his first chopper as a teenager, leading to a lifetime career as a master technician.
His parents Eleanor and Edward, sister Joan, and brother Gene preceded him in death.
He is survived by 6 sons; Sean, Dean, Adam, Eric, James, and Jeffrey, seven grandchildren, one great-grandchild, and the love of his life, Marian Buckshot Dunston. They celebrated their 40th wedding anniversary November 17.
He recently retired to the mountain home he built with his family. He is well known for being honest and caring. He taught his children the value of hard work, family, and treating people with respect.
He is loved by many and will be greatly missed. Viewing will be Monday, December 17, at 12pm at Advantage Chapel, 829 S. Hancock, services follow at 2pm.
Published in The Gazette on December 16, 2012.
Click here to see John P.'s last Profile entry.