Alton Sr High School
Class Of 1969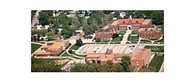 In Memory
Jacqueline M. Fields (Monroe)

Jacqueline "Jackie" M. (Fields) Monroe, 47, lost her courageous battle with cancer Monday, July 13, 1998, at Saint Anthony's Hospital.
Born March 8, 1951, in Alton, she was the daughter of Jack and Mary (Kelly) Fields.
She worked outside the home for many years in the retail industry but was most recently employed by ARA Food Service at Horace Mann School. Her artistic talents were seen in the many crafts that she created.
She married Phillip W. Monroe March 30, 1969. They had three sons, Jack of Los Angeles and twins, Patrick of East Alton and Michael, who preceded his mother in death.
In addition to her husband, parents and sons, also surviving are two grandchildren, Taylor Lane and Brandon Monroe; two sisters, Bev Bryant of Georgia and Marcia Koevenig of Cottage Hills; two nieces, Toni Schwan and Khristie Shump; and three nephews, Danny Fields, Nick Fields and Scott Mueller.
Visitation and funeral services were held at Elias-Smith Funeral Home in Alton, with Father John Wykes officiating. Burial was in Valhalla Memorial Park in Godfrey.