Alton Sr High School
Class Of 1969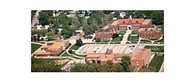 In Memory
Anna M. Fillop
Anna M. Fillop, 70, died at 1:24 a.m. on Sunday, December 20, 2020 at her home. She was born March 11, 1950 in Kitzbuhel, Austria, the daughter of the late John and Christina (Wallnofer) Fillop. She came to the U.S. from Austria in 1951 at the age of one on a boat.
She worked many years as a custodian for the Edwardsville Unit 7 School District. She also worked for McCarthy's Uniforms, Metro Supply, Propellex and State Street Laundromat. Anna was an avid bingo player and loved playing scratch offs.
Surviving are two sisters, Rita M. Nugent (Greg) of Alton, and Julie Cope (Mark) of Alton and four brothers, Christopher Fillop of Alton, John P. Fillop (Rosa) of Martinez, GA, Tony Fillop of Alton and Steve Fillop of Alton and one half-sister Yolanda Hechenberger of Austria and numerous nieces and nephews.
Besides her parents she is preceded in death by two brothers, Meinard Fillop and Frank Fillop and one sister, Blanche Fillop.
A memorial visitation will be from 1:00 p.m. until time of memorial service at 3:00 p.m. on Monday, December 28, 2020 at Gent Funeral Home in Alton. Chaplain Ron Wenzell will officiate. Memorials may be made to the Alzheimers Association or BJC Hospice. CDC guidelines will be observed. Additional information and online guestbook may be found at
www.gentfuneralhome.com