Alton Sr High School
Class Of 1969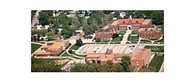 In Memory
Calvin A. Floyd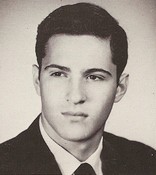 Calvin A. Floyd, 56, passed away at 10:50 a.m. Saturday, Dec. 15, 2007, at his home.
He was born in Walnut Ridge, Ark., Aug. 7, 1951, the son of Calvin C. Floyd and Betty G. Sullivan.
He is survived by his mother; two sons and a daughter-in-law, Jason and Kelly Floyd of Godfrey and Patrick Floyd and his fiancee, Joy Hudson, of Alton; a daughter, Marcie Floyd, and her fiance, Bud Graf of East Alton; two brothers, Donald and Terry Floyd, both of Alton; two sisters and a brother-in-law, Debbie Floyd of Alton and Denise and Brad Jones of Alton; nine grandchildren, Cody, Connor, Colby and Emily Floyd, Morgan, Miranda and Caleb Hudson, Dennis Knight III and Kyle Knight; and many nieces and nephews.
He was preceded in death by his father and a brother.
In celebration of his life, his family received friends at Elias, Kallal and Schaaf Funeral Home in Alton, where services were led by The Rev. Sonny Renken.
Burial was at the Upper Alton Cemetery.