Alton Sr High School
Class Of 1969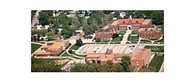 In Memory
Florence Frost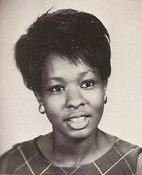 Florence Ada Frost, 53, died Wednesday, July 2, 2003, at Eldercare Nursing Home in Alton.
She was born on Feb. 27, 1950, in Bells, Tenn., to Mabel Frost Thomas and John H. Dickerson.
She graduated from Alton Senior High School with highest honors. She possessed a variety of skills and was a Youth Supervisor and a secretary for the Neighborhood Youth Program.
She was baptized and accepted Jesus as her Savior and joined Greater St. James Missionary Baptist Church. She touched each and every one with her spirit and was loved by everyone who knew her.
She leaves to cherish her memories one daughter, Barbara Ray; one son, John A.P. Frost; three grandchildren, Najay, Destiny and Kaylene Phillips; her mother and father, Mabel Frost Thomas and John H. Dickerson; seven sisters, Mary Ann Rowe of Los Angeles, Claraniece Scott of Moreno Valley, Calif., Barbara Andrawe, Brenda Boone and Mae Jackson, all of Memphis, Tenn., and Maurine Cannon of Tennessee; six brothers, Richy Madison of Florissant, Mo., Leonard Musgray of Spanish Lake, Mo., Charles Musgray of Utah, Willy R. Musgray of Oakland, Calif., Jeffrey Musgray of Germany and Robert Musgray of Texas; a host of nieces, nephews, family and friends; and a special friend, Sarah Williams, who has been there for her when times got tough.
She was preceded in death by one brother, Albert Musgray.
Funeral services were held at Williams Mortuary of Alton with the Rev. Abraham Byrd officiating. Cremation followed.