Alton Sr High School
Class Of 1969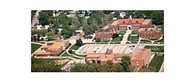 In Memory
David A. Geisen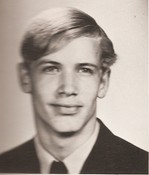 David Allen Geisen, 66, passed away on Sunday, December 3, 2017, 6:50 p.m. at Alton Memorial Hospital in Alton, with loved ones at his side.

He was born July 12, 1951 in Carrollton, Illinois and is the son of the late William J. and Wilma H. (nee: Hurst) Geisen.

He was a member of St. Mary's Catholic Church in Alton and the Alton Moose Lodge #951, and was employed many years as a carpenter and upholsterer. He was avid outdoorsman; he enjoyed fishing and hunting.

Survivors include :
3 sons: Jason Allen Mitchell of Belleville, Brian David (wife: Trisha) Mitchell of Belleville, Kawika Allen (wife: Chandra Mae) Geisen of Battle Ground, Washington.
His siblings: William D. Geisen of Alton, Donald W. (wife: Karen) Geisen of California, Ronald G. (wife: Jyll) Geisen of California, Barbara L. (husband: Robert D.) Metzmaker of Alton.
Grandchildren: Kaiahna Mae, Makani Allen, Makoa Thomas, Makawi Davis, and Kawena Mae.

A celebration of Dave's life for family and friends will be announced at a later date.

Memorials may be made to St. Mary's Catholic Church or to St. Jude Children's Children Research Hospital.