Alton Sr High School
Class Of 1969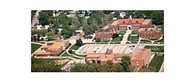 In Memory
Karen S. Gerdt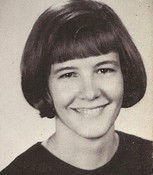 Miss Karen Sue Gerdt, 21, of Godfrey, was pronounced dead on arrival at St. Vincent's Memorial Hospital in Taylorville at 4:15 p.m. Wednesday November 22, 1972, after an auto accident on an icy bridge south of Taylorville. She and her twin sister, Sharon, were travelling home for the Thanksgiving holiday from Milliken University where they both were seniors. Sharon suffered a fractured leg and arm and head injuries in the crash.
Miss Gerdt had been employed part-time at St. Anthony's Hospital and was serving her internship as a laboratory technician at St. Mary's Hospital in Decatur at the time of her death. She was to graduate in spring 1973.
The daughter of Mr. and Mrs. Alfred Gerdt of Godfrey, she was born in Alton, Dec. 30, 1950.
She attended schools in Godfrey and graduated from Alton High School in 1969. At Alton High she was a member of the National Honor Society, the Latin Club, Future Business Leaders of America and was an Olin Science Scholar.
In addition to her parents, she is survived by her twin sister, Sharon, and another sister, Janice at home; maternal grandparents, Mr. and Mrs. Otto Lippoldt of Godfrey and paternal grandparents, Mr. and Mrs. Arnold Gerdt Sr. of Godfrey.
She was a member the Evangelical United Church of Christ, Godfrey.
Visitation and funeral services were held at Gent Funeral Home wth the Rev. Walter H. Krebs, paster of the church, officiating. Burial was at Valhalla Memorial Park in Godfrey.