Alton Sr High School
Class Of 1969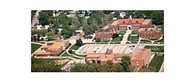 In Memory
Belinda S. Gillis (Curran)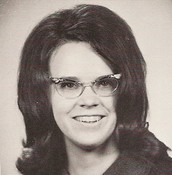 Belinda S. (Gillis) Curran, 53, died Tuesday, Aug. 17, 2004, at Northwest Florida Hospital in Pensacola, Florida.
She was born on Feb. 4, 1951, in Alton, a daughter of Clyde and Marilyn Miller of Fosterberg.
The 1969 graduate of Alton High School married William E. Curran on June 5, 1971, in Alton. He survives.
In addition to her husband and parents, surviving are a son, Tim Curran of Jacksonville, Fla., a daughter and son-in-law, Kelli and Ben Droweinga of Milton; two grandchildren, Bailie Anna and Timothy James; a sister and brother-in-law, Judy and Darrell Slimick of Bethalto; and other family members and friends in the Alton area.
She was preceded in death by her grandparents, John and Mary O. Gillis.
Visitation and funeral services were held at Donnie Sowell Funeral Home in Milton followed by cremation.
Memorials may be made to the National Multiple Sclerosis Society, Miracle Strip Florida Chapter, 2121 W. Intendencia St., Pensacola, FL 32501.