Alton Sr High School
Class Of 1969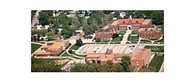 In Memory
Jeff S. Glen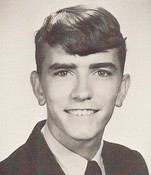 Jeffrey Scott Glen, 20, of Jerseyville, and formerly of Alton, died at 1:35 a.m. Sunday, Feb. 28, 1971, at St. Luke's Hospital, where he was admitted the previous Wednesday morning after an auto accident south of Delhi on Rte. 267.
He was born Feb. 10, 1951, in St. Louis, the son of Mr. and Mrs. Howard Glen of Alton.
In 1969 he graduated from Alton High School, where he was a member of the Marching 100. He had also attended Southern Illinois University in Edwardsville.
For the past two years he had been a stock clerk at the Central Hardware Store in Alton, and was to enter the Air Force on April 7.
He was a member of the Alton DeMolay and the Twelfth Street Presbyterian Church.
In addition to his parents he leaves his widow, the former Paula Oden, whom he married July 17; a sister Miss Jacqueline Glen, at home; and grandmother, Mrs Edith Ray of Alton.
Visitation was at Gent Funeral Home and funeral services were held at the Twelfth Street Presbyterian Church with the Rev. Russell Shaw and the Rev. Paul S. Krebs, officiating. Burial was in the Valhalla Memorial Park in Godfrey.