Alton Sr High School
Class Of 1969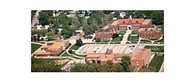 In Memory
Michael Grady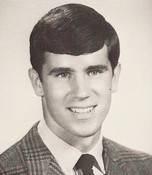 Michael William Grady, 41, died unexpectedly at 8:23 a.m. Thursday, Jan.7, 1993, at St. John's Mercy Hospital in St. Louis.
He worked for Famous Barr Co. for 19 years and was divisional vice president.
Born in Alton on Jan. 18, 1951, he was a son of Pat (Farley) Grady of Godfrey and the late Edward M. Grady.
He married the former Susan Paganini on July 1, 1988, in St. Louis. She survives.
In addition to his wife and mother, surviving are two sons, Ryan Michael and Kevin William Grady, both of St. Louis; two sisters, Kathy Wilson of St. Louis and Martha Potterfield of Northbrook; and two brothers, Edward Grady of Sunnyvale, Calif. and David Grady of Pensacola, Fla.
Visitation and funeral services were held at Elias-Smith Funeral Home in Alton. The Rev. Donald Roberts officiated. Burial was at Valhalla Memorial Park in Godfrey.