Alton Sr High School
Class Of 1969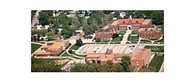 In Memory
Velma A. Harris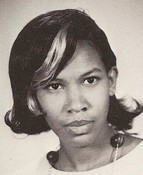 Former Alton resident, Velma Ann Harris, 39, died Monday, Sept. 24, 1990, in Chicago.
Born Sept. 8, 1951, in Alton, she was the daughter of the late Robert "Bob" and Lacenia Harris.
Surviving are a son, Herbert Harris of California; a daughter, Chaneak Graham of Chicago; six brothers, Franklin Harris, David Harris of Alton, Robert Harris Jr., and Kirk Buster, both of Chicago, Herbert Harris of North Carolina and William Harris of Milwaukee, Wis.; and five sisters, Alice Harris, Nettie Ramsey and Peggy Williams, all of Alton, Audrey England of Milwaukee, Wis., and Lena Willingham of East St. Louis.
Visitation was held at Griffin Funeral Home and services were at the Metropolitan Baptist Church, both in Chicago. The Rev. Hardy officiated. Burial was at Cedar Park Cemetery, also in Chicago.