Alton Sr High School
Class Of 1969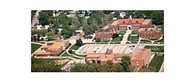 In Memory
Patricia Hatten (Bass)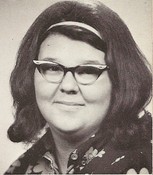 Patricia Darlene (Hatten) Bass, 60, died at 4:55 a.m. Thursday, Jan. 12, 2012, at Alton Rehab and Nursing.
She was born June, 22, 1951, in Wood River, the daughter of Edward W. and Virginia Lee McReynolds Hatten, who are deceased.
She is survived by one brother, Sonny N. Hatten and his wife, Suzanne, of Alton; and one sister, Denise R. Wickham and her husband, Richard, of Alton.
Patricia was a born again Christian and a memorial service of celebration will be held at 10 a.m. Monday, Jan. 16, at Abundant Life Community Church, with the Reverend Roy Rhodes to officiate.
Burial will be private.
Memorials may be made to Abundant Life Community Church.
Additional information and online guest book may be found at www.gentfuneralhome.com