Alton Sr High School
Class Of 1969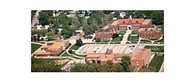 In Memory
Greg Hertz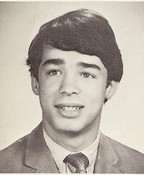 Gregory Vincent Hertz Sr., 58, died at 1:04 p.m. Tuesday, Oct. 6, 2009, at St. John's Hospital in Springfield, Ill.
Born Jan. 23, 1951, in Wood River, he was the son of Joseph Charles Hertz Sr. and Allie Arline (Allen) Hertz.
He was a machinist and lathe operator and a member of the International Laborers Union.
Surviving are his mother of Tallahassee, Fla.; a son, Gregory V. Hertz Jr. of Alton; two grandchildren, Gage Hertz and Jordan Hertz, both of Alton; five brothers and sisters, Joseph Charles Hertz Jr., Thomas Leroy Hertz and Mary Ann Swerdzewski, all of Tallahassee, Robert John Hertz of Maryville and Celeste Marie Hertz of Alton; and many nieces and nephews.
He was preceded in death by his father and a brother, Michael Girard Hertz.
A private memorial service will be held at St. Ambrose Catholic Church in Godfrey.
Burial will be at Valhalla Memorial Park in Godfrey.
Memorials may be made to Catholic Charities.
Gent Funeral Home in Alton is in charge of arrangements.
Online guestbook and information may be found at www.gentfuneralhome.com.