Alton Sr High School
Class Of 1969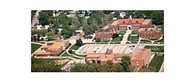 In Memory
Robert E. Hickman VIEW PROFILE
Robert Earl Hickman Sr., 62, died at 10:30 a.m. on Sunday, May 6, 2012, at Alton Memorial Hospital in Alton.
"Sonny," as he was affectionately known to family and friends, was born June 16, 1949, in Merigold, Miss., to Robert C. and Zeporia (Jackson) Hickman.
On June 20, 1986, he married the former Vickie Davis in Alton.
He was a graduate of Alton Senior High School, where he excelled in track and field, and was a member of the Webster Temple Church of God in Christ from a young age. He enlisted in the U.S. Marine Corps on Aug. 6, 1969, completing two tours in Vietnam before honorable discharge on Dec. 11, 1978. Following his military discharge, he was employed by Pere Marquette Youth Facility where he worked as a counselor until retirement.
In addition to his wife, Vickie, he is survived by four sons, Lorenzo (Belinda) Edwards, Robert (Sophia) Hickman Jr. of Champaign, Ill., Omar (Natausha) Davis of Columbia, Mo., and Christopher E. Hickman of Alton; three daughters, Shonda (Andre) Bickley, Robin N. Hickman of Alton, and Lieutenant Lanae Z. Hickman-El, USN, of Highland Park, Ill.; two brothers, Elmer R. Hickman and Kenneth C. (Carolyn) Hickman of Alton; three sisters, Bobbie J. Phillips, Darlene A. Hickman of Metter, Ga., and Mary L. Brown of Atlanta, Ga.; 18 grandchildren; a beloved friend, David Anderson; and a host of nieces and nephews.
He was preceded in death by his parents; a brother, Elton L. Hickman; two sisters, Wynell Spears and Francine Hickman; and two brothers-in-law, Theartis Phillips and Frederick Spears.
Visitation from 8 a.m. until time of services at 9:30 a.m. on Saturday, May 12, at Monroe Memorial Church in Alton, with Nathaniel Cobbs officiating.
Burial: Upper Alton Cemetery with military honors.
Cathy M. Williams and Sons Funeral Home in Alton in charge of arrangements.
Click here to see Robert E.'s last Profile entry.