Alton Sr High School
Class Of 1969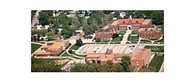 In Memory
Janice M. Jemison (Webb)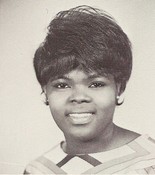 Janice M. (Jemison) Webb, 60, passed away unexpectedly at 4:00 a.m. Wednesday, Aug. 31, 2011, at her home in St. Louis, Missouri. She was born in Alton, Illinois, on May 21, 1951, the daughter of Jesse and Alvena (Smith) Jemison, Sr.
She was married to Harold Webb in Fort Wayne, Indiana, on September 2, 1971. He survives.
Janice was retired from Verizon Communications where she worked as a CSR for 15 years.
She is survived by two sons and their wives, Robert and Elizabeth Webb of Fort Wayne, Indiana, Brandon and Crystal Webb of St. Louis, Missouri; two daughters, Stacy Ferguson and Stephanie Webb, both of Fort Wayne, Indiana; 15 grandchildren, 1 great grandchild; three sisters, Jessica Jemison of Spartanburg, South Carolina, Jackie Stephens of Fairfax, Virginia, and Jeanette Gianni of St. Louis, Missouri; one brother and his wife, Jesse and Cheryl Jemison, Jr. of Alton, Illinois.
She was preceded in death by her parents, Jesse and Alvena Jemison, Sr.
Services were held at 11:00 a.m. on Wednesday, September 7, 2011, at Cathy M. Williams & Sons Funeral Home in Alton, Illinois with Rev. James Webb officiating.