Alton Sr High School
Class Of 1969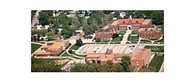 In Memory
Kenneth E. Jones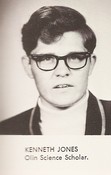 Kenneth E. Jones, 28, of Alton, died at 12:04 a.m. Saturday, June 30, 1979, after a drowning accident, apparently while fishing in a farm pond north of Prairietown.
A former employee of Olin Corporation, he was born in Wood River, a son of Byrd Jones of Alton and the late Helen (Champlin) Jones.
In addition to his father, surviving are his stepmother, Louise; paternal grandfather, Jake Jones of Alton; and two sisters, Leola Wyman of Alton and Brenda Jones of Wood River.
Visitation and funeral services were held at Streeper Funeral Home with the Rev. Jamie Hudson officiating. Burial was in Alton City Cemetery.