Alton Sr High School
Class Of 1969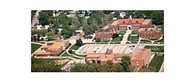 In Memory
Lauretta Kelly (Harmon)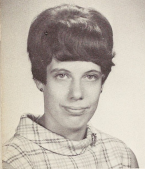 Lauretta Lou Harmon, 60, lost her battle with cancer at 5:30 a.m. Thursday, Sept. 6, 2012, at her home surrounded by her husband, children and family.
Born Nov. 21, 1951, in Jerseyville, she was the daughter of James J. Kelly and Myrtle Marvelle (Sevier) Kelly Jones.
She worked as a travel coordinator for Jet Aviation in Cahokia, Ill., and was a member the Order of the Eastern Star, Piasa Chapter.
On Jan. 18, 1971, in Alton, she married Alan "Steve" Harmon. He survives.
Also surviving is a daughter, Kelly Harmon of St. Charles, Mo., and son and daughter-in-law, Craig and Megan Harmon of Marietta, Ga., two grandchildren, Cooper and Morgan Harmon; four brothers, Jerry Kelly (Diane) of Ponte Vedra Beach, Fla., Don Kelly (Jan) of Alton, Johnny Jones (Kathy) of Godfrey and Russell Jones (Kim) of Maryville; two sisters, Laura Gregory of Godfrey and Johnna Mitchell (John) of Alton; several nieces, nephews, aunts, uncles, cousins and other family and friends, along with special friends, Mike and Sherry Oettle of Alton.
She was preceded in death by her parents, her stepfather, Johnny W. Jones, and a brother, James Kelly.
A memorial visitation will be from 5 until time of memorial service at 7 p.m. Monday, Sept. 10, at Gent Funeral Home in Alton. Reverend Randy Butler will officiate.
Memorials may be made to the Siteman Cancer Center. Online guestbook and information may be found at www.gentfuneralhome.com.