Alton Sr High School
Class Of 1969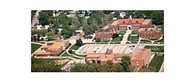 In Memory
James Knight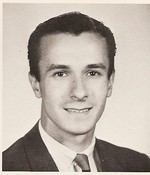 James "Jim" Knight, 55, died Wednesday, Nov. 30, 2005, at his home in Godfrey surrounded by his family.
The son of Lloyd and Dorothy (Houston) Knight, he was born on April 17, 1950, in Alton.
He married the former Louise Frances Hill on July 24, 1970, in Jerseyville, and she survives.
He was a member of the First Assembly of God in East Alton. He enjoyed having his private pilot's license, boating, and especially his dog, Onyx. He worked for the Norfolk Southern Railroad for 32 years.
In addition to his wife, survivors include one son, Matthew Knight of Alton; his mother, Dorothy Knight of Alton; one sister, Dolores Hill and husband, Allen, of Jerseyville; one brother, the Rev. Paul Knight and wife, Jan, of Chickasha, Okla.
He was preceded in death by his father and one brother, William Knight.
Visitation and funeral services were held at Elias-Smith Funeral Homes and Crematory in Alton. Burial was at Oak Grove Cemetery in Jerseyville.
Donations given in his memory may be made to the Hospice of Southern Illinois or to the church building fund.