Alton Sr High School
Class Of 1969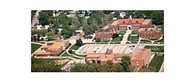 In Memory
Linda G. Lewis (Cathorall) VIEW PROFILE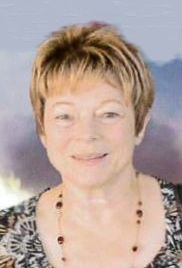 Linda G Cathorall, 66, of Bunker Hill, IL, died at her residence on Sunday, January 21, 2018 at 4:22 pm. She was born August 21, 1951, in Alton, IL to Alvin Lewis & Francine (Diuguid) Lewis. She married Kenneth Dale Cathorall on May 12, 1973 in Bunker Hill, IL. She had a firm faith in Jesus Christ that caused her to radiate joy to all who knew her. Linda was devoted to her family, loved her church family of Mt. Zion Baptist Church in Piasa and was a long time joyful participant in the Alton day women's Bible Study Fellowship class. She counted it a great privilege to share the love of Jesus with children and adults alike.
Linda loved many things in life. She loved serving others by cleaning their homes, working to pull weeds in their gardens and yards, and helping anyone in need with their most practical needs. Most of all she desired to serve her Lord Jesus Christ in all that she did. Those who knew Linda knew of her faith, her genuine joy in life, and her deep commitment to all those she served and loved.
She is survived by her spouse, Dale Cathorall of Bunker Hill, IL, children, Don (Amy) Cathorall of Longview, IL, Angela Ford of Cottage Hills, IL, Kylie (Eric) Betts of Peoria, IL, daughter in law, Christine Cathorall of Bunker Hill, IL, grandchildren, Zachary Cathorall, Jasmine Cathorall, Abigail Betts, Joseph Betts, Claydon Cathorall, James Cathorall, Lydia Betts, siblings, Eugene (Sandra) Lewis of Conroe, TX, Nelson (Gayle) Lewis of Godfrey, IL, Julie (Terry) Kraus of Webster Groves, MO, Robert Lewis of Cottage Hills, IL, mother in law, Mary Cathorall of Bunker Hill, IL & sister in law, Jane Twichell of Brighton, IL.
Linda was preceded in death by her parents, father in law, Kenneth Cathorall & son, Michael Wayne Cathorall.
Friends may call on Wednesday, January 24, 2018 at Mt. Zion Baptist Church, Piasa, IL from 4:00 pm until 8:00 pm. Funeral services are Thursday, January 25, 2018 at 12:00 PM at Mt. Zion Baptist Church, Piasa, IL with Rev. John Shelton officiating. Burial will be at Rose Lawn Memory Gardens, Bethalto, IL. Memorials are suggested to Mt. Zion Baptist Church, Piasa, IL. Anyone wishing to send an online condolence may do so at www.kravanyafuneral.com. Kravanya Funeral Home, Bunker Hill, IL is in charge of the arrangements.
Click here to see Linda G.'s last Profile entry.