Alton Sr High School
Class Of 1969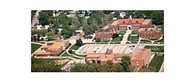 In Memory
Mary Jane Lewis (Phipps)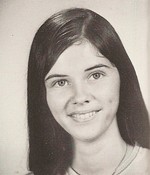 Mary J. (Lewis) Phipps, 54, of Godfrey, died at 4:32 a.m. Monday, Oct. 3, 2005.
She was born Dec. 24, 1950, in Alton to Clarence and Doris (Mays) Lewis.
She married James S. Phipps on July 21, 1972, in Brighton. He survives.
In addition to her husband, survivors include one daughter, Jaimie Phipps of Alton; two sisters, Sue Lewis of Alton and Judy Calvin of Huntsville, Ala.; and five brothers, Gene Lewis of Vero Beach, Fla., Bob and Ray Lewis, both of Godfrey, Scott Lewis of Wood River and Bill Lewis of Florissant.
She was preceded in death by her parents; one brother, Tim Lewis; and one sister, Bonnie Lewis.
Cremation took place with private burial at Oak Grove Cemetery in Jerseyville. Gent Funeral Home in Alton was in charge of arrangements.
The 5A's Humane Society was named as a memorial.