Alton Sr High School
Class Of 1969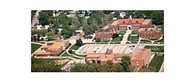 In Memory
Michael Maguire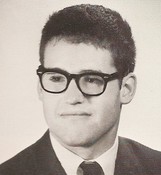 Michael T. Maguire, 50, died at 2:20 p.m. Tuesday, Oct. 17, 2000, in the emergency room of Anderson Hospital in Maryville.
Born Aug. 5, 1950, in Alton, he was a son of Hazel (Shepeard) Maguire of Alton and the late Daniel T. Maguire.
An employee in the maintenance department for the Madison County Sheriff's Department, he was a lifetime member of the Alton Volunteer Emergency Corps and a member of Alton Moose Lodge #951.
He married the former Sharon Deering Aug. 4, 1990, in Godfrey. She survives.
In addition to his widow and mother, surviving are a sister, Susan McConnell of Alton; two nieces; three nephews; and two great-nieces.
His father died in 1970.
Visitation and a prayer service were held at Staten Funeral Home in Alton.
Funeral services were conducted at St. Ambrose Catholic Church in Godfrey and burial was in St. Patrick's Cemetery also in Godfrey.
The Alton Volunteer Emergency Corps was named as a memorial.