Alton Sr High School
Class Of 1969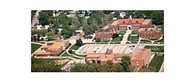 In Memory
Jack Marshall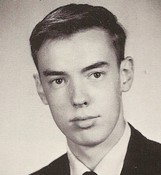 Jack Francis Marshall, 52, died at 12:55 a.m. Thursday, Jan. 30, 2003, near Dow of injuries suffered in a car accident.
He was born Nov. 23, 1950, in Wood River.
He married the former Elena Noble on June 19, 2002, in Jerseyville. She survives.
He was a U.S. Navy Vietnam veteran, and he received many college degrees. He worked in various places as a water operator and most recently had worked for Lowe's and Piasa Pantry in Wood River. A volunteer bus driver for Jefferson Barracks Hospital, he was also a member of Mount Zion Baptist Church in Piasa.
In addition to his wife, he is survived by his mother and stepfather, Norman and Lora Keene of Alton; two daughters and one son-in-law, Michelle and Brian Marshall-Voyles of Benld and Amy Lee Ann Marshall of Alton; two sons, George W. Marshall III of Gillespie and Michael Burns of Jerseyville; two grandchildren, Katherine and William Voyles; three sisters and two brothers-in-law, Sarah and Herman Franklin of Alton, Lauri and Randall Naylor of Bunker Hill and Annette Marshall of Rolling Meadows, IL; four brothers and sisters-in-law, Daniel and Pat Marshall of Phoenix, Arizona, William and Phyllis Keene of Alton, Glen and Shari Marshall of Morton Grove, IL , and Wayne and Chris Marshall of McHenry, IL, and his great-grandmother, Ticie Keene of Alton.
He was preceded in death by his father, George W. Marshall II.
Services were held at Gent Funeral Home in Alton, with the Rev. Rick Patrick officiating.
Burial was at Upper Alton Cemetery.