Alton Sr High School
Class Of 1969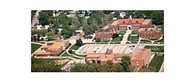 In Memory
Barbara Louise Martin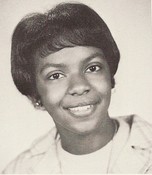 Barbara L. Martin, 48, died at 4:50 p.m. Sunday, Aug. 29, 1999, at St. Anthony's Hospital.
Born Feb. 16, 1951, in Alton, she was the daughter of Corena (Sanders) Mason of Alton and the late James W. Martin.
She was employed with Madison County Housing Authority as manager for seven years.
Surviving in addition to her mother, Corena Mason, are a special Friend, Alvin Portegee of St. Louis; a half sister, Wilma Jean Forte of Cincinnati; three brothers, Henry Martin of Springfield, Phillip (Juanja) Martin of Alton and Larry (Sandra) Martin of Chicago; and a half brother, Vincent Polk of Alton; special children, Christopher Bratton and Tanner Brooks; and aunts, uncles, nieces, nephews, cousins and friends.
She was preceded in death by her grandparents.
Visitation and funeral services were held at St. John Baptist Church in Alton with the Rev. Willie J. Williams officiating. Burial was in Upper Alton Cemetery. Cathy M. Williams and Sons Funeral Home in Godfrey was in charge of arrangements.