Alton Sr High School
Class Of 1969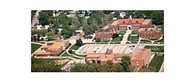 In Memory
Michael R. McLaughlin
Michael A. McLaughlin, 56, died at 4:11 a.m. Saturday, Feb. 4, 2006, at his home.
He was born Oct. 15, 1949, in Tipperary, Ireland, to Michael and Bridget (McGrath) McLaughlin.
He married the former Frances J. Ridenour on Aug. 25, 1973. She died Nov. 27, 2005.
He retired in 2002 from Laclede Steel Co. after 30 years of service. He was a member of the Sportsman's Club.
Survivors include one daughter, Sarah McLaughlin of Chicago; four sisters, Cathy Lyons, Ann McLaughlin and Caramel McGrath, all of Ireland, and Mary Curtain of New York; and three brothers, Philip McLaughlin of Alton and John McLaughlin and Danny McLaughlin, both of Ireland.
In addition to his wife, his parents preceded him in death.
There will be no visitation.
Services and burial will be private.
Memorials may be given to the 5A's Humane Society if Alton.
Gent Funeral Home in Alton is in charge of arrangements.