Alton Sr High School
Class Of 1969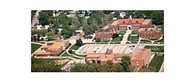 In Memory
Donna Meeks (Layfayette)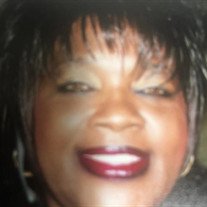 Donna Meeks Lafayette, 68, of Fayetteville, North Carolina, passed away at 11 p.m. on Monday, June 10, 2019 at Cape Fear Valley Medical Center. She was the daughter of the late John and Mable Meeks and was born on November, 10, 1950 in Alton, Illinois. Donna graduated from Alton Senior High in 1969, where she excelled in her studies. Donna was a licensed cosmetologist for 35 years.

Donna accepted Christ as her Savior at the age of five, at St. John Baptist Church in Alton, Illinois. Donna was a very friendly outgoing woman, everywhere she went she made friends she never knew a stranger. For all those who knew her, knew she had a strong personality and never held back her true feelings on the way she felt, she always meant well and had an unconditional love for everyone who walked in her path. Donna was very free hearted and would give you her last, her only mission in life was to be kind, helpful, and constantly on the move. She developed a love for bowling and she enjoyed traveling from city to city with her bowling league. One thing about her was, she never quit no matter how tough life got she believed in pushing forward no matter what and encouraged others around her to do the same.

On June 10, 2019, Donna departed this life to be with the Lord. She was preceded in death by her late husband Osbell Lafayette; and her brother Johnny Meeks.

She is survived by one son Demond Burns (Stephanie) of Fayetteville, NC; and one daughter Lynetta Lawson of San Antonio, TX; three brothers, Howard Neal, Jerry Meeks, and Stanley Meeks all of Alton, Illinois; 6 grandchildren, Shanelle, Marlin, Jaylen, Ahyannah, Donnetta and Brooklynn. Along with a host of nieces, nephews, relatives and friends.
Visitation will take place at the Colvin Funeral Home and Crematory in Fayetteville on Monday, June 17 from 5-7 p.m. Memorial Service will be at noon at the funeral home. Burial will take place at Sandhills State Veterans Cemetery in Spring Lake, North Carolina.