Alton Sr High School
Class Of 1969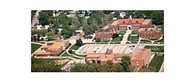 In Memory
Shelia Diane Mitchell (Gillum)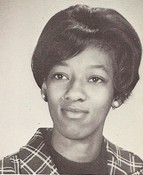 Sheila Diane Mitchell-Gillum, 54, died at 6:52 p.m. Thursday, June 3, 2005, at St. Anthony's Memorial Hospital in Michigan City, Indiana.
She was born Jan. 16, 1951, in Alton, to Robert E. Mitchell of Alton and the late Vernice (Taylor) Mitchell-Mack. She was formerly married to Michael Gillum of Milwaukee.
She attended Alton public schools and graduated from Alton High School in 1969, then attended Illinois State University in Normal, Illinois. As a young adult, she moved to Milwaukee and was employed with Bell Telephone Co. for 12 years. She was also employed at St. Anthony's Memorial Hospital. She was a former member of Union Baptist Church.
Surviving is a son, Rico Andre Mitchell of Memphis, Tennessee; two sisters, Renae Tony and Johndolyn "Sue Sue" Mack; two stepsisters, Kathleen and Carol Garrett; three brothers, Ronald, Jimmy and Michael Mitchell; three stepbrothers and a spouse, Plantdus and Louella Clanton, Johnny Mack and Jimmy Garrett; five aunts, Eddie Mae McCollough, Naomi McKamie, Elaine Caldwell, Margaret Mitchell and Betty Taylor; two uncles, the Rev. Horace Mitchell and Johnny H. Taylor; a great aunt, Maude Mitchell; a special friend, Joyce Frizell; aunts and uncles; nieces and nephews; cousins; and friends.
In addition to her mother, she was preceded in death by three brothers.
Visitation will be from 4 to 7 p.m. Thursday and will continue from 10 a.m. until time of services at 11 a.m. Friday, all at St. James Baptist Church. The Rev. Horace Mitchell will officiate.
Burial will be at Upper Alton Cemetery.
Cathy M. Williams and Sons Funeral Home in Godfrey is in charge of arrangements.
She was my first cousin but was a sister to me. Her love of life and gift for telling stories was incredible. We will miss her always. Vicki
[Vicki Taylor (Tomlin)]