Alton Sr High School
Class Of 1969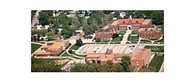 In Memory
Aldo (Al) O. Mondin VIEW PROFILE

Aldo Omar Mondin, II, 60, of DeBary, FL, formerly of Alton, IL, passed away on Thursday, August 18, 2011. He was born on May 21, 1951 in Atlanta, GA to parents Aldo and Donna Mondin.
Mr. Mondin honorably served his country in the United States Marine Corps. During his service he received a Rifle Marksman Badge, Good Conduct Medal and a National Defense Service Medal.
Aldo worked over 30 years in the medical equipment industry. Most recently he was Vice-President of Sales & Marketing for Platinum Medical Imaging. During his career he was the recipient of many awards in recognition of outstanding achievements in sales.
Mr. Mondin is preceded in death by his father, Aldo Mondin and step-father, Carl Beckman. He is survived by his mother, Donna Beckman; wife, Debbie Mondin; son, Aldo (A.J.) Mondin III; brothers, John (Kay) Mondin and Michael Mondin, Alton, IL; sisters, Cheryl (Loren) Darr, Medora, IL and Tamara (Terry) Taul, Godfrey, IL; step-sisters, LeeAnn Warner and Connie Fox, Shelbyville, IL; step-brother, Michael Beckman, Shelbyville, IL; brother-in-law, Donald (Renae) White, Godfrey, IL; sister-in-law, Kathy (Gary) Coombs, Wood River, IL and Judy Isom, Chester, IL and several nieces and nephews.
A funeral service will be held 12:00 pm, Friday August 26, 2011 at the Baldauff Funeral Home Chapel, 1233 Saxon Blvd., Orange City, FL with Reverend John Cassis officiating. The family will receive friends at 11:00 am until service time. Interment will immediately follow at Deltona Memorial Garden where military honors will be rendered.
A memorial service will be held in his honor 2:00 pm, Saturday September 10, 2011 at Godfrey First United Methodist Church, 1100 Airport Rd., Godfrey, IL. Pastor Don Long will officiate. Funeral services are under the care of Baldauff Family Funeral Home & Crematory, 1233 Saxon Blvd., Orange City, FL (386)775-2101.
Click here to see Aldo (Al) O.'s last Profile entry.