Alton Sr High School
Class Of 1969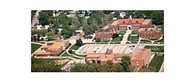 In Memory
Michael Newton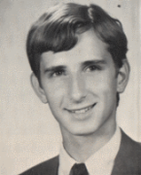 Michael James Newton, 60, passed away at 6:12pm on Monday, April 23, 2012 at his home in Maryland Heights, MO.

He was born in Alton on September 10, 1951. He was the son of James Arthur "Art" Newton and Shirley (Blakemore) Newton.

Michael (Artistic Director and Ballet Master) founded the Newton School of Ballet in St. Louis in 1978. He trained at Harkness Ballet in New York City working with such masters as Michael Simms, David Howard, Luigi, Brian McDonald, Fernand Nault, Merce Cunningham, Anna Sokolov, and Ben Harkarvy.

Michael performed with Les Grandes Ballets Canadians and American Ballet Theatre II. He was a Principal dancer with the Alberta Ballet Company and a guest artist with the New York City Opera Ballet and Ballet Master for St. Louis Ballet. His students have gone to dance on Broadway and many professional ballet companies. Michael has been Ballet Master at Dimensions since 1994.

He is survived by a sister, Melissa (Mike) Seymour, Uncle to Eric (Jackie) Rynders, Brian (Leslie) Rynders, Joe (Jackie) Seymour, Jim Seymour and Great Uncle to Logan, Bethany, Randi, Cami, Kenzi, and other relatives.

His parents and a nephew, Paul Rynders, preceded him in death.

Visitation will be from 6 to 8pm, Friday, April 27 at Staten-Fine Funeral Home, where funeral services will be held at 10am Saturday, April 28, with Fr. Jim Walther, OMV, officiating.

Burial will follow at St. Joseph's Cemetery in Alton.

Memorials may be made to Dimensions Dance scholarships and the American Heart Association.

Online condolences and guestbook may be found at www.staten-fine.com