Alton Sr High School
Class Of 1969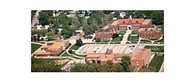 In Memory
Peggy A. O'Neal (Board)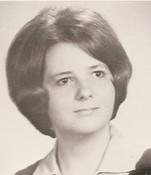 Peggy Annette O'Neal Board, 52, of Godfrey, died peacefully at her residence with loved ones at her side at 12:45 p.m. Saturday, March 8, 2003. She was under the care of BJC Hospice Program.
She was born July 2, 1950, in Wood River, to William Allen and Hazel (Brady) O'Neal, now deceased.
She married Charles A. Board Jr. July 19, 1976, in Alton, and he survives.
A 1969 Alton High School graduate, she was employed for several years at Owens-Illinois Glassworks and later at Tri Star Mercedes Benz, Quality Pontiac and Illinois American Water Co. She was a member of Ss. Peter and Paul Catholic Church, and later at St. Ambrose Catholic Church. She enjoyed crafts, bowling and it was a privilege to call her beloved and devoted wife, mother, sister and aunt. She will long be remembered for her ability to make people laugh.
In addition to her husband, she is survived and will always be greatly missed by a daughter, Sarah K. Board of Godfrey; two sisters and their husbands, Arlene and Dennis Yost of Alton, Linda and Bill Hewlett of Jerseyville; two brothers and their wives, Doug and Alana O'Neal, Mike and Melvia O'Neal, all of Alton; six nieces, Joan, Janite and Teresa O'Neal of Missouri, Kelly O'Neal of Alton, Kim Ackerman of East Alton, Becky Madison of Jerseyville; six nephews, Chris and Shawn O'Neal of Missouri, Dale Davis of Joplin, Mo., Danny Davis of Rapid City, S.D., Jon O'Neal of Alton; a sister-in-law, Darlene O'Neal of Richmond Heights, Mo.; and her devoted dogs, Sable and Tessa.
Besides her parents, she was preceded in death by two brothers, Pat and Danny O'Neal; and a nephew, Brian Davis.
Visitation was held at Staten-Fine Funeral Home in Alton and a memorial mass was celebrated at Ss. Peter and Paul Catholic Church in Alton.